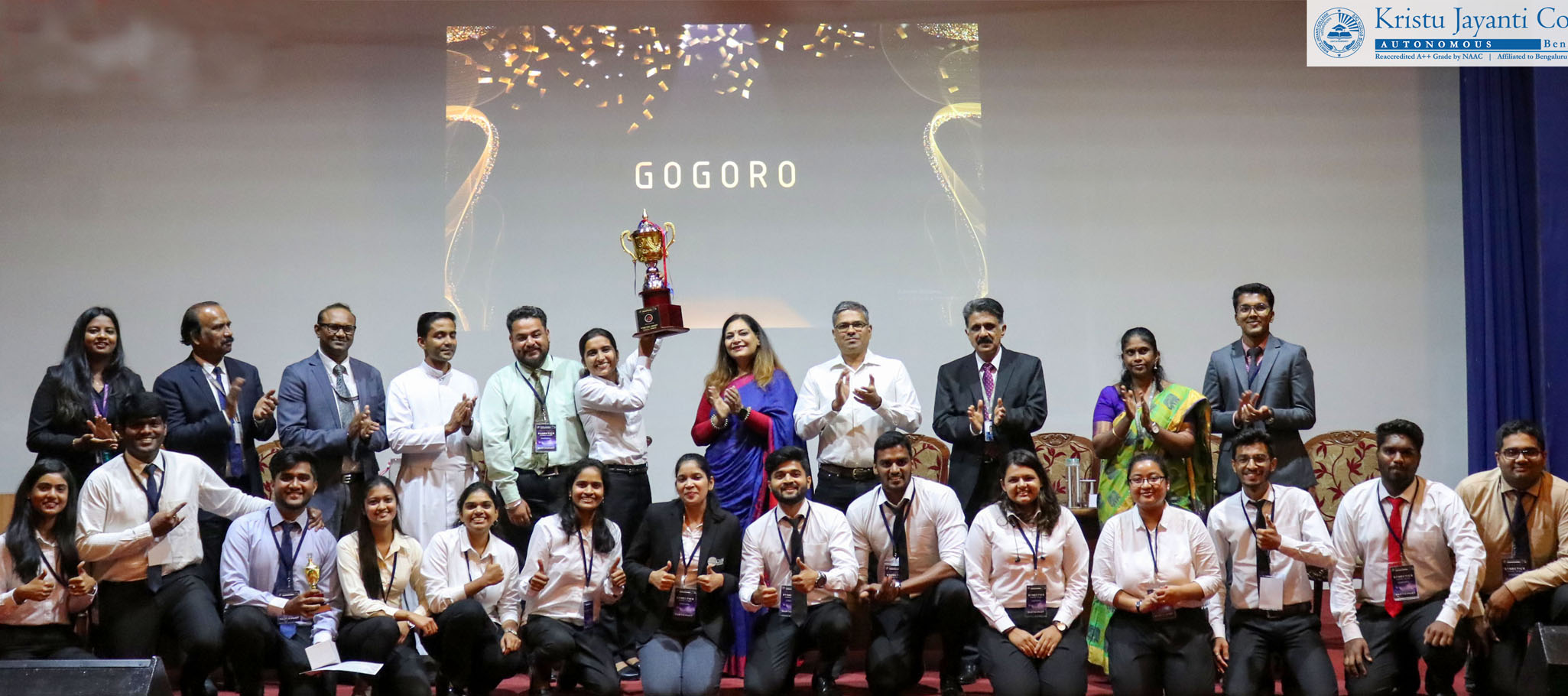 Inter Collegiate Fests
Kristu Jayanti School of Management organizes a two day National Level Inter Collegiate Management Fest 'SYNECTICS' every year. Participants from various B-schools across the country participate. The two day extravaganza witnesses fusion of the finest exponents of managerial acumen, as they compete in a series of events. This fest aims at combining fun with team spirit, talent and creativity. The various events are organized in a way that puts to test the ability of management students in real life corporate scenarios to enhance their overall personality and equip them for their career.
SYNECTICS comprises of a plethora of events like the Best CEO, Best Entrepreneur, Marketing, Finance, Human Resource, IT/CSR, Business Quiz, Photography and the Best Management Team. Each and every round in the above events is organized meticulously by the students rightly mentored by the faculty coordinators. Over the years Synectics have become an iconic event of Kristu Jayanti School of Management that every year it attracts more than 50 judges from the corporate. Synectics is known for the perfect execution of rounds, coordination and time management. Synectics is also known for its exciting trophies and cash prizes that are given to the winners and runner up of every event. The events like the Best Entrepreneur, the Best CEO and the Best Management team have only the winner's title. Synectics also recognizes the overall winners and the runner up of the management fest every year.