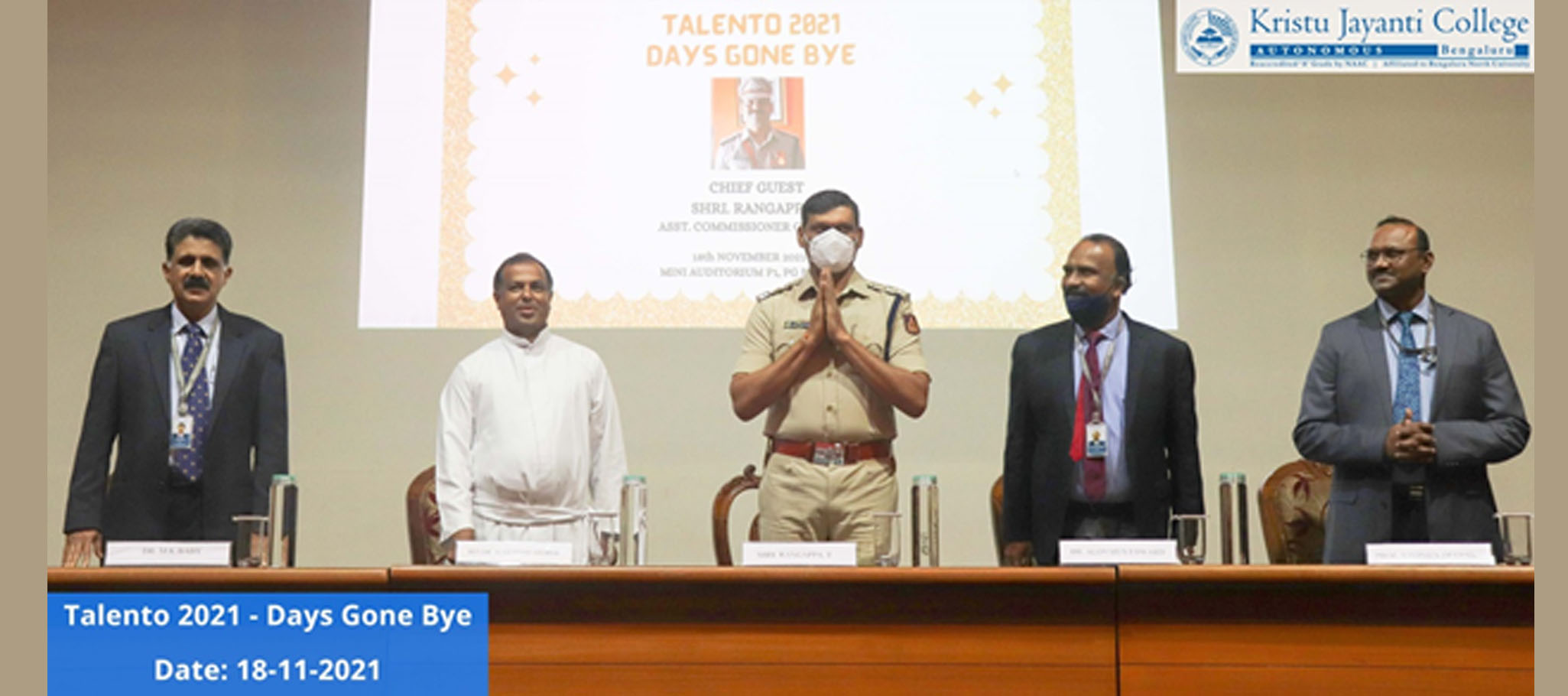 Intra Collegiate Fests
To nurture the students with the management skills and also to identify the new and hidden talents among the first year MBA students, an intra collegiate management fest, 'Talento' is organized by the second year MBA students. Kristu Jayanti School of Management organizes Talento for every batch of MBA students. Talento is a platform wherein the entire batch of MBA is divided into teams of 15 or 16 members. A team leader is selected by the team. A second year MBA student is assigned as a mentor. Generally, Talento conducts various rounds of activities across Marketing, Finance and HR domains and Talento also includes IT & Analytics, Photography, The Best CEO, The Best Entrepreneur and the Best Management Team. The 16 member team split themselves to represent their team in each of these events.
Each event has multiple rounds evaluated by judges from industry and academia. The alumni of Kristu Jayanti School of Management also take part in judging these events. Every even winners and runner up is awarded. Apart from this, the overall Talento Champions and Runner Up team is also announced and felicitated with a rolling trophy. The mentors are also awarded based on their team's performances. Talento has identified exemplary talents among the budding managers since its inception. The identified talents are given opportunities to represent the school in various regional, national and international competitions.